Planting Notes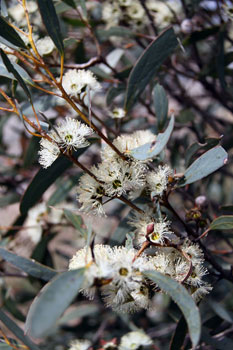 Here at Reedy Creek, we make sure your Australian native plants get the best beginning they can. However, while this is important, the beginning is not the only part that requires care. To help ensure the ongoing success of your native plants, take note of the following expert tips and advice for general revegetation, windbreaks & native vegetation corridors in the South-East of South Australia and Western Victoria.
General planting information
All stock is grown through Spring and Summer and is available for pick up or dispatch late Autumn and Winter.
All stock is grown on in outside conditions to be hardened ready for planting.
If you need to hold your stock before planting, make sure they are watered thoroughly every day.
Plugs can be planted using a Pottiputki planting tool or a mechanical planting machine.
Tubestock is usually planted using a spade or Hamilton Planter.
To remove the plants from the pot / plug, make sure they are well soaked, perhaps by immersing into a bucket of water prior to squeezing the pot and removing the plant (or in the case of plugs - use a stick in the drainage holes).
As a general rule, being Australian Native plants and providing that plant species are appropriately selected for the district and purpose, they will not require additional fertilizer at planting.
If planting is done as soon as practical to the break of the Autumn / Winter season, they should not require irrigation during the following Summer.
Tree guards can be useful for browser control, but it is debatable whether there is any other benefit. Experience has shown that they can harbour snails and create a small hot house effect for weed growth. A tree grown without a guard is often stronger in the long run.
Don't be afraid to plant native tube stock and plugs quite deep, as Australian Native plants are used to soil build up around them as a result of floods and sand drift, etc.
Pre spraying out your site with herbicides can lessen the completion for the plants in the first year, but check with your local agronomist as to the best spray chemical for your soil and application.
Wind breaks
It is recommended that planting density is calculated at approximately 2-3m apart, with a minimum of 3 rows - 3 m apart for effective wind breaks. Additionally, the row facing prevailing wind needs to contain predominately dense shrubs, such as Melaleucas, Leptospermums & Acacias. The Centre row usually contains tall growing Eucalypts and Casuarinas and the back row should contain bushy Mallee type Eucalypts, Banksias, Callistemons & Hakeas etc.