Place an Order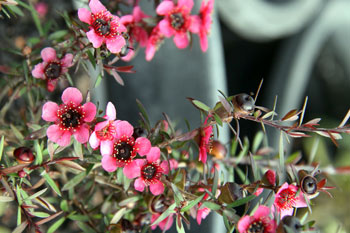 For all your potted native plants needs, including
Windbreaks
Home gardens
Farm forestry
Revegetation
All species are available as tubestock, with selected species also available as plugs.
Download the order form below, and email it to us for processing.

Order Form
(147KB)
Plug orders need to be lodged by the end of November, ready for planting in the following Autumn/Winter.

As a general rule, putting your order in early ensures that your stock is put aside and will be ready for your project. We are happy to hold your stock orders from March to August to suit your planting schedule.
Prices
All prices are GST inclusive. Prices do not include delivery.
Flowering Native Shrubs, Ground covers & Grasses: $3.00 per plant
Tubestock: $3.00 per plant (40mm x 120mm tubes, individual seedling trees)
Bulk Tubestock: $2.50 per plant (in crates of 40 per species, quantity discount)
Tray: $35.00 per tray (in tray of 64 per species, quantity discount)
Forestry orders in bulk plugs: POA - Please contact us to discuss your needs.
Delivery
Delivery can be arranged for large orders, contact us for a quote.
Pick up is available from Reedy Creek Nursery, Princes Hwy, Reedy Creek. You can find the nursery at the T junction between the Kingston/Millicent Hwy & Lucindale/Naracoorte Rd. Monday to Friday, 8am to 3pm.